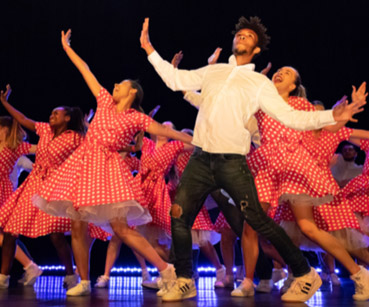 27 May

Discovering The BRIT

Bold, adventurous and caring, The BRIT School –  the place where a young Adele Adkins wrote two of her first songs, where Jessica Cornish, aka Jessie J, developed her performance skills, and Tom Holland, aka Peter Parker/Spiderman, honed his acting talent – ranks as one of the world's finest performing-arts schools. Over three decades it has helped an array of British talent blaze across the globe, garnering Grammys, Oscars and BAFTAs along the way. 

In this compelling documentary, we hear how this extraordinary school, supported by the iconic BRIT Awards, got started against the odds, and how it engages with young people from all backgrounds, offering them a fully rounded education, whilst encouraging their creativity across music, film, theatre, dance, design and other arts.

Credits: Maggie Lee (writer and presenter) and Simon Woolcott (producer), Lime Hill Productions. 

Photo courtesy of The BRIT School.